Why Choose Wood for Venetian Blinds?
Why choose wood for Venetian Blinds?
If you're thinking about buying venetian blinds, have you considered what material you'd like? Our venetian blinds come in aluminum, wood and faux-wood, but let's explore why wood is a good choice.
‍
Many homeowners prefer the look of wooden blinds.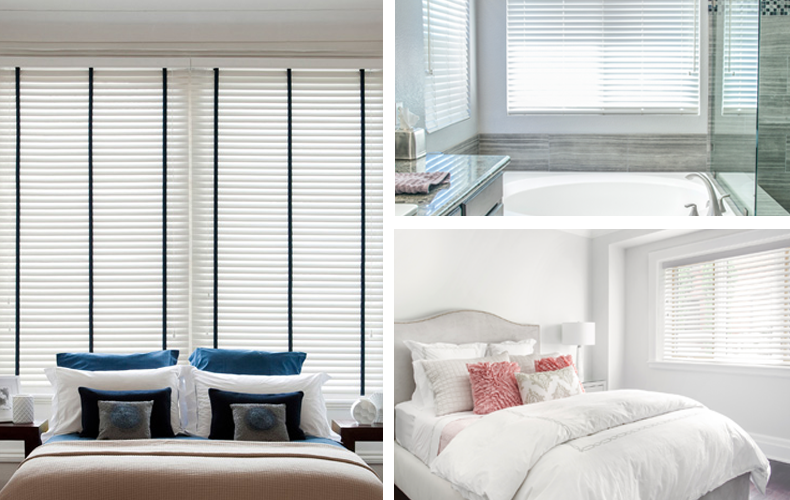 Aesthetics and reassurance of wood
Firstly, wood lasts a very, very long time. It's been used for home construction and decoration for thousands of years and it is still highly popular for interiors today. This is partly due to its aesthetic appeal, and the reassurance that wood can 'stand the test of time'.
‍
Many homeowners and office specifiers want a natural and luxury 'feel' to their venetian blinds. Opting for products in the natural hues of maple, walnut, pine and oak, for example, adds character to window dressings.
‍
Wood also has the unique ability to look either traditional or highly contemporary as a material for home and office features.
‍
Interestingly, wooden perfect fit blinds from our range can include options that are in fact 'faux wood'. The benefits of choosing faux wood venetian blinds include enjoying all the lovely appearance values for a lower price than natural wood slats.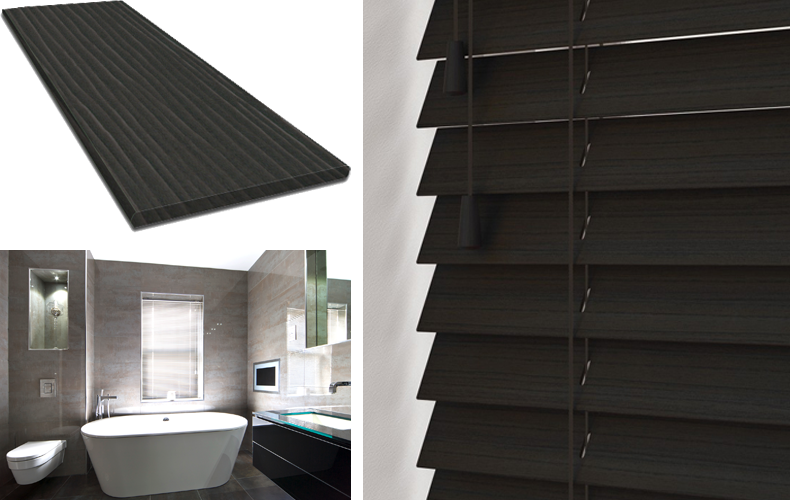 Maintenance and cleaning
While they do look nice, the advantages of wooden and faux wood blinds are not simply a question of appearance.
‍
Wooden slats are strong and robust, making them less likely to sustain accidental damage or to change their shape over the years. Other thinner materials for venetian blinds could potentially kink and bend if handled roughly or banged. This is not the case with wooden blinds as they are very resistant to damage.
‍
Wood's durable nature and weight also enables it to stand up well to regular cleaning, meaning you don't have to be so careful when you're wiping the slats down. Many homeowners find it easier to dust and wipe the slats of wooden venetian blinds, compared to lighter, thinner and more flexible versions.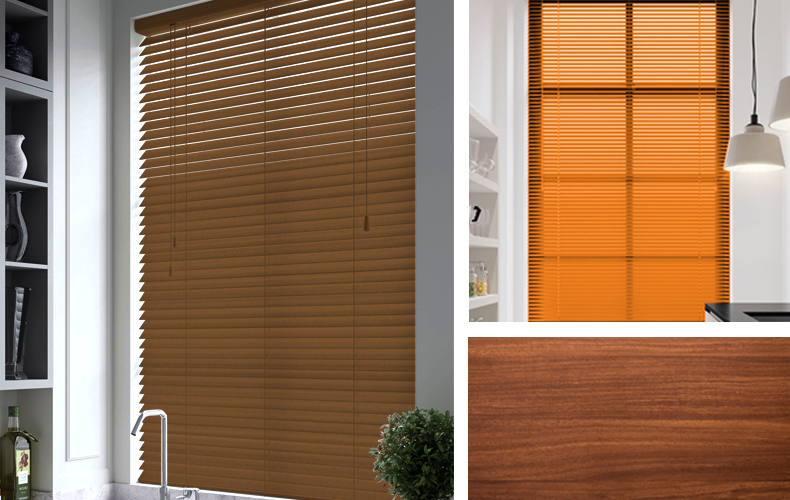 Functionality of wooden venetian blinds
Homeowners and specifiers in workplaces select venetian blinds to serve a range of key purposes. This includes protecting interiors from the sun's rays, improving insulation in the room, and creating high levels of privacy.
‍
One of the advantages of opting for wooden blinds is that they can carry out all of these tasks unfailingly. Wooden venetian blinds – and ones made from faux wood – also have the ability to open and close smoothly, largely due to the balance and substance that comes from using natural materials.
‍
That's not to say aluminium venetian blinds are not equally effective and easy to operate. If you select a well-made product, from a reliable manufacturer, and have them installed to a high standard.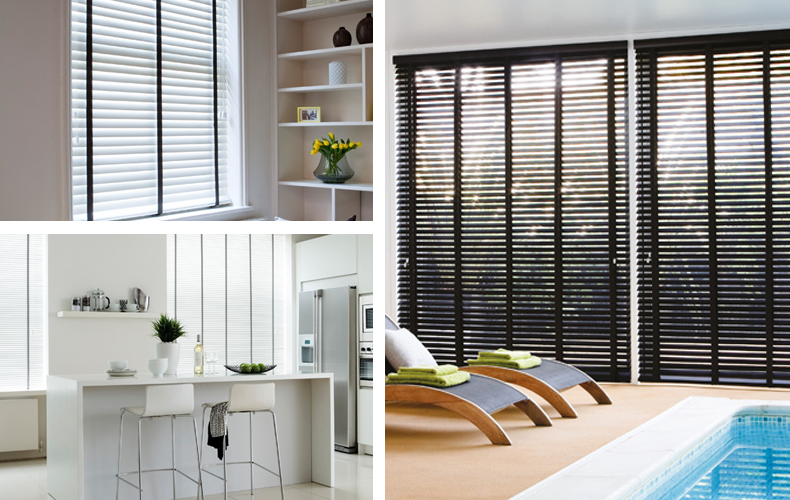 Sustainability in home furnishings
The option to buy wooden venetian blinds has enjoyed renewed interest from homeowners and interior designers looking for environmentally-conscious choices.
‍
All our wooden perfect fit blinds are crafted from materials sourced from Forest Stewardship Council certified timber.
‍
It comes down to personal choice and affordability when deciding between what blinds to purchase but wood is definitely a solid choice.