Ultimate Guide To Choosing Window Blinds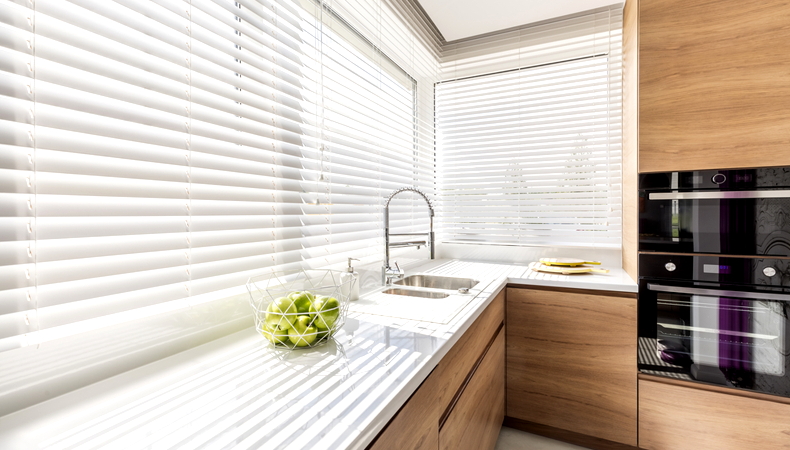 Ultimate Guide to Choosing
Window Blinds
One of the best ways to transform the look and feel of a room is to update the window dressings. With a gorgeous new set of blinds or curtains, you can enjoy a revamped space in next to no time and without needing to spend a fortune.
Take a look at our guide to choosing the right blinds or curtains to help you find the style that's perfect for your home.
Top Tips For Choosing Blinds
01

If you're looking for a simple, versatile choice then consider roman blinds and roller blinds that are designed to add that little extra something to the room. They're very popular due to their simplicity and wide range of fabrics and colours, making it easy to find a set that matches your decor.
02

Be sure to take good care of any blinds you buy, especially roman blinds. With the cord being in use so often, it's important to keep them in tip top shape. All it takes is some TLC from time to time to ensure that your blinds stay pleasing on the eye and easy to use.
03

Roller blinds are especially great for use in kitchens and bathrooms as they often offer a coating that acts as a protective layer. This makes them suitable for moist environments and can prolong their lifespan by a considerable amount.
04

Venetian blinds provide a clean look and give the ultimate control, allowing you to adjust how much light is filtered through, giving you plenty of choice as the day goes on.
05

Why not go for both? Pairing a set of blinds and curtains can give you ultimate flexibility. For times when it's too light or when the day comes to an end, you'll have plenty of choice and by matching the styles of both with your room you can really add an extra sense of comfort and elegance.
06

Our range of made to measure blackout blinds are ideal for bedrooms, whatever the size. These again, paired with curtains offer the best rewards. Create a clean look with stylish blinds that allows for that much needed rest after a long day and are particularly good for children.
Find The Right Style of Blinds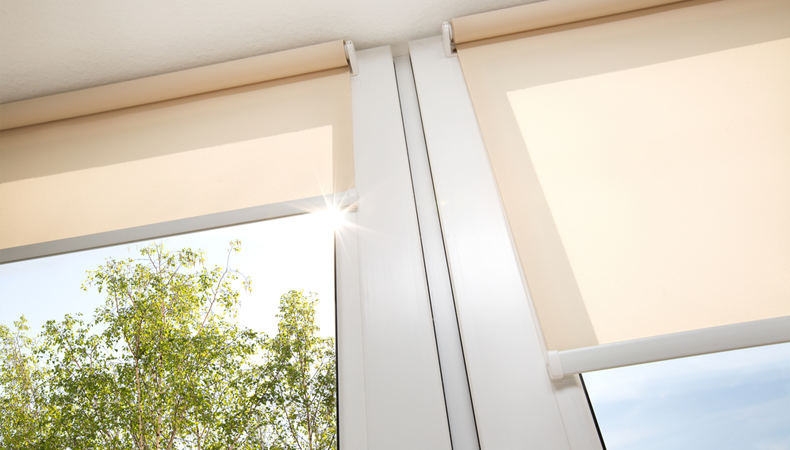 These fantastic blinds offer cord control – a simple pull of a cord enables you to roll the blinds up or down, with infinite adjustment anywhere between fully open or closed. Roller blinds are a great choice for almost any room in the home as they combine style, ease of use and affordability so well.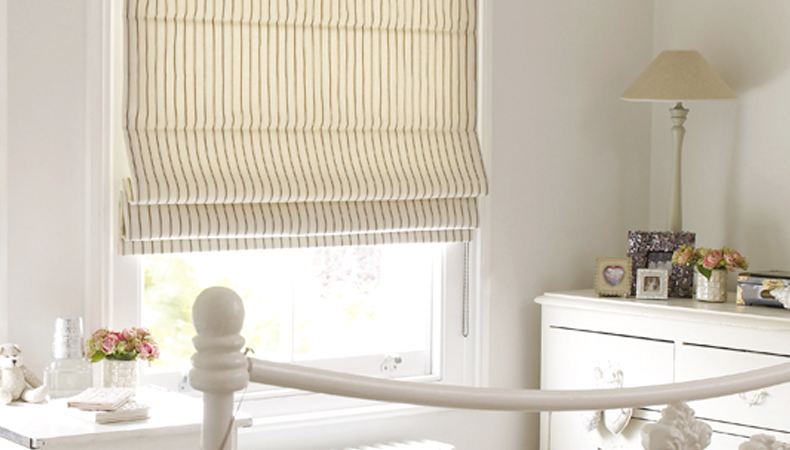 For a timeless and elegant look, roman blinds as your go to choice. They use a simple to operate pulley system and can be raised and lowered too. However, when these blinds are raised, the blinds concertina into large horizontal pleats.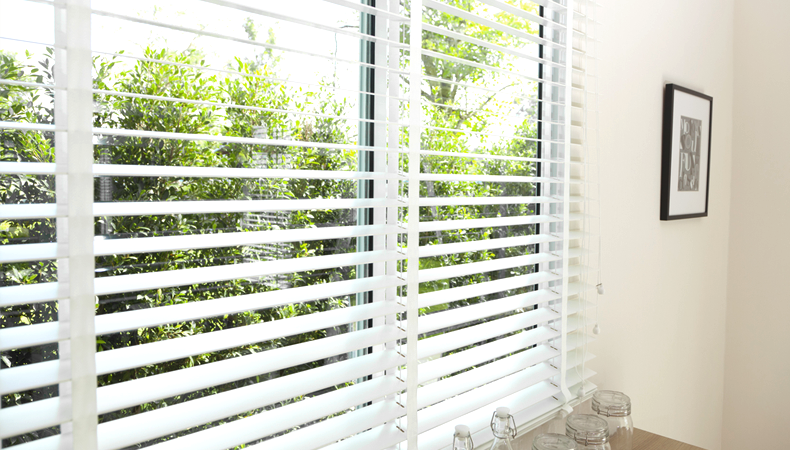 These blinds can be made from wood, metal or even plastic. You'll tend to find these blinds used in kitchens, bathrooms and other rooms with high levels of moisture. They're perfect for filtering light and affordable enough to have in multiple rooms of your home.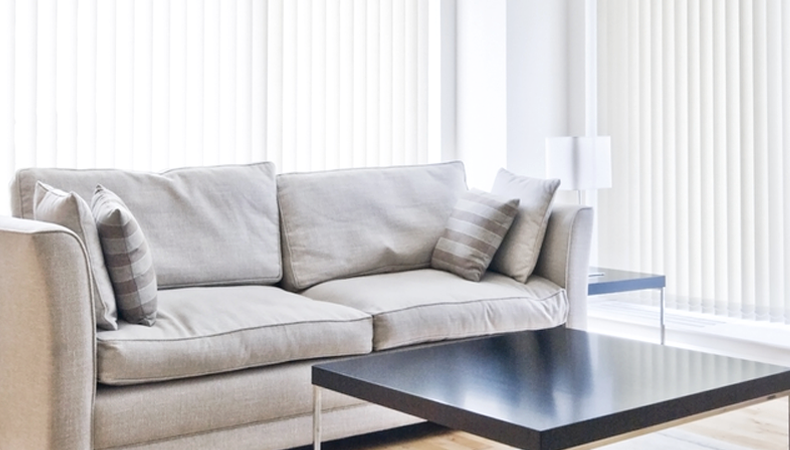 Perfect for any floor to ceiling windows in your home, these vertical blinds are often used in conservatories and the like. The blinds hang from a track above and slide to the side when opened. They can also be adjusted when fully slid out to allow light to filter into a room.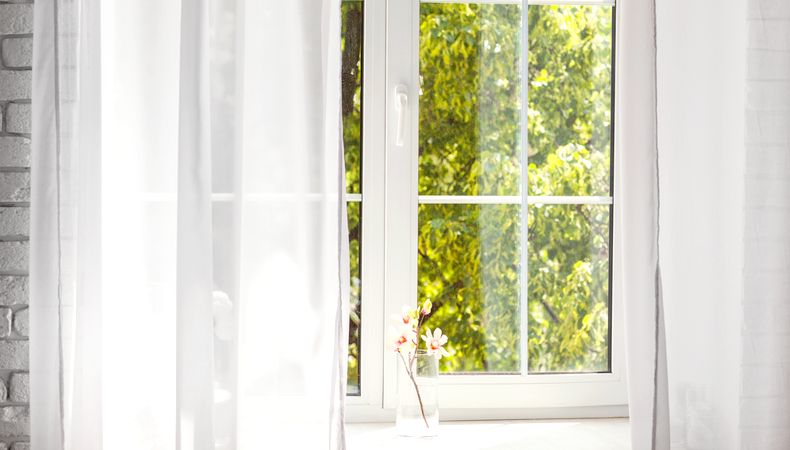 No explanation needed here! Made to measure curtains can not only be used alone but also paired with a set of blinds like the ones above. They add that extra touch of style to a room and when paired with the decor of your home can make a real style statement.
Choosing Blinds: What You Need To Know
There's a few things you should know about before ordering a new set of blinds. Before measuring up, ensure you've decided on which fitting option you'd prefer, the two options being inside or outside the recess.
Choose inside the recess for windows in small rooms without much wall space, it's also worth knowing this is ideal for pairing up your blinds with curtains. When it comes to bigger rooms, choose a blind that sits outside of the recess and blocks out more light coming through.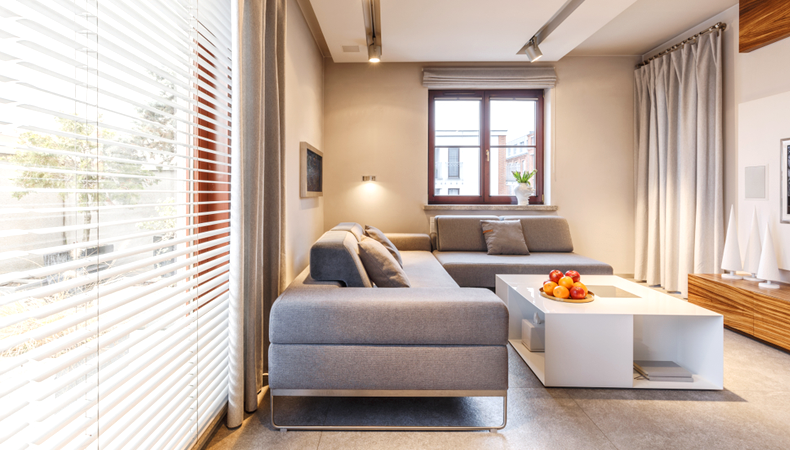 Inside the Recess
For blinds going inside the recess, you'll need to measure the width of the recess at its NARROWEST point and the height of the recess.
Outside the Recess
If your blind is going to hang outside the recess, measure the width of the recess and ADD approximately 10cm to each side. You then need to measure the drop and ADD approximately 10cm to that measurement.
Don't forget, decide on which side your controls are going to be and ensure accessing them won't be an issue. For more information about measuring for blinds, take a look at our 'How to measure & Fit' blinds page.
At SoEasy Blinds we've got you covered when it comes to blinds and curtains. If you're not sure about the different styles or which style would suit your home, get in touch and see how we can help. Be sure to browse all the choices available from the very popular roller blinds for all budgets to vertical blinds available for every room in the home.