The Latest Interior Design Trends
The end of a season is not only exciting for the change of weather it brings but also for the opportunity to revamp your living space. Changing a few pieces in your home brings a sense of newness, and excitement and renews your focus. It also makes you feel current and up to par with the rest of the world.
This year, the interior design trends are leaning towards comfort, both in colour tones and décor. People are returning to the 1970s and 1970s' vintage décor to achieve the 'granny' but modern style synonymous with a time when it was more peaceful and quiet. The trends are also leaning towards sustainability, which has people going for accessories that have lived through time or could remain in pristine condition for reuse in the future.
The list below covers various modern interior design trends and showcases a wide range of tastes and styles. Each of them is worth considering. Although some may be more popular than others are, choose the trend that goes with your personality and is perfect for your home.
The interior design trends include:
Floral Wallpaper
A major testament to the return to the vintage style is the reemergence of floral wallpaper. But, this time, instead of the small flower prints of the 1970s, the focus is now on more daring bold prints, with many textures, colours, and patterns. If you're a lover of pattern and colour, then this is your season. Wallpapers could help you achieve your wildest dream.
The reason wallpaper is more popular today is that it is the quickest way to transform a room. You could place new wallpaper in a few hours, and your space will be as good as new. Another advantage is that you don't have to worry about taking it down when trends shift; you could add another layer on top of the existing one without the need for any preparations. Layering also protects your walls because it keeps you from scratching and scrubbing the surface as you peel the paper off. But when you are ready to peel it, get yourself a wallpaper steamer, and the wallpaper will peel off easily.
The popular wallpaper colour today is blue. The best is the kind that has navy blue or dark blue as the background with a range of ocean blues such as teal and aqua patterns for decoration. The combination produces a vintage but elegant look. You may also use wallpaper to create the appearance of panelled walls and statement pieces. Wallpaper murals are wildly trending for creating the wow factor in a room.
An exciting development has been the use of wallpaper to decorate bathroom walls. In the 2010s, the goal was to turn your bathroom into a white suite with metro tiles and a ship lock. But, those days are now gone, and people are using flowery wallpaper to create a botanical or jungle print theme in the bathroom. If these themes do not interest you, you could opt for wallpaper patterns that resemble tiles.
Along with the bathroom wallpaper, get some bathroom vertical blinds to protect the wallpaper from getting moisture and water droplets to make it last longer. You will find that using wallpaper for bathroom décor is proving to be fabulously easy, cheap, and with a fantastic outcome.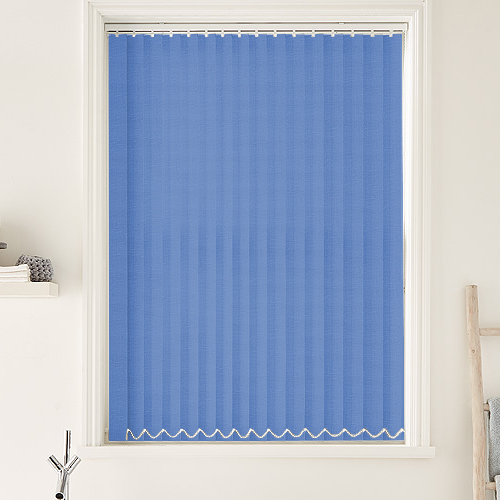 Scalloped and Circular Furniture
Scalloped and circular furniture is trending again this season. It is an exciting style that gives the furniture an elegant shell-shaped edging popular in the 1980s. The design is unique and elegant, and interior designers are using it in nearly every space. There are scalloped furniture items like headboards, sofas, dressing tables, stools, and decorative accessories like lampshades, mirrors, flower vases, and decorative dishes. Get these unique pieces and bring new life into your space.
Exposed Brick Walls
Exposed brick walls are a recurring interior design trend that may never go out of style. The walls are a thing of beauty in any space because they introduce depth and character to the room with their rustic charm. Having one wall brick wall and only painting the other three walls white or neutral colour is enough because the wall is beautiful by itself. But, you could also accent it with items that bring out its beauty further and gives a touch of your personality.
You could place open-backed shelving against it, add colour to it with the greenery of houseplants, or accent it with a wooden shelf. Some people also paint the wall to make it unique and give it an updated look. Completely whitewashing the wall or painting it with an unusual colour will give the feel of harmony or surprise you seek to achieve. Get into your creative zone and develop a look that is a statement of who you are.
Cottagecore for a Country Theme
The events of 2020 likely created a sense of nostalgia and a need for comfort, which could explain why people are going back to cottagecore. It is the latest lifestyle interior design trend, and it's becoming popular fast for its simplicity and the comfort it brings into a home. Cottagecore gives people the opportunity to reminisce and indulge in the memories of a simpler time when life was slower.
The cottegecore theme creates a rural, simplistic, wholesome, and pastoral vibe in a home. You could achieve it, whether living in a high-rise apartment or out in the country. The idea is to make your home feel warm and inviting. The perfect backdrop colours to paint your walls would be duck egg blues, warm whites, or pale pinks. Layer these with botanical prints and prairie-style touches to create a nostalgic and romantic country cottage look.
Executing the cottagecore theme is easy because you may already have items you can add to your space. Spread linen cloths on your dining table and layer some neutral-coloured quality bedspreads on your bed. If you can get thick woven blankets, they would also be perfect alongside some pastoral print cushions. Add some light filtering panel blinds to control the light that gets into the room, and finally, some candles for a finishing touch.
You could also keep up with the theme by getting some houseplants and fresh-cut flowers to brighten your space and fill it with incredible scents. Alternatively, find a glass jar, fill it with beautiful pebbles and place it on a table or above the fireplace. You could also get dried leaves, pinecones, or dried tree barks and place them on your table as decorations.
Vintage furniture also helps to create the cottagecore theme. So, before you go looking for new furniture, consider getting rustic used chairs and tables. Look them up from online auction sites or second-hand stores. You could end up with something exceptional!
Natural wood
Courtesy of its natural texture and earthen glow, wood is still among the most preferred décor materials. It is popular for the textures and natural wood accents it brings into space. Today, wood is being used to provide a modern reinterpretation of old concepts such as high beams, statement walls, treated floors, and finished ceilings. It is helping to break the monotony that steel and concrete walls bring since they have become the construction staples. Wood grounds the room and introduces a breathtaking sense of rusticity.
While the 1960s and 1970s saw wood-panelled living spaces, the modern version is opting for wood-clad walls borrowed from the minimalist Zen and Scandinavian styles. Instead of the dark hues, the modern version is switching it up and taking up neutral tones. Neutral tones create an atmosphere of quiet, which aligns with the theme of comfort and tranquillity current interior décor is working to achieve.
If you choose to incorporate wood into your space, be sure to consider its colour and type. Each hardwood or softwood has a unique natural grain and finish. For example, Walnut has an elegant dark colour and uniquely large grains that contrast nicely against a white background. Oak is preferred because it is easy on the eyes and has a grainy, muted tone. Cedar is also a common choice due to its reddish-brown tinge and durability. It would be best if you conducted extensive research before settling for any wood panel type.
Use of Natural Fiber on Furniture
Natural fibre is an excellent choice for your furniture this year. It is preferred because it outlives the fads. For example, you could get furniture made from wicker or rattan but put them together with upholstered chairs to balance the hard and soft textures. Today's trend is not about getting things matchy-matchy; it's about getting a layered look that appears 'collected-over-time. '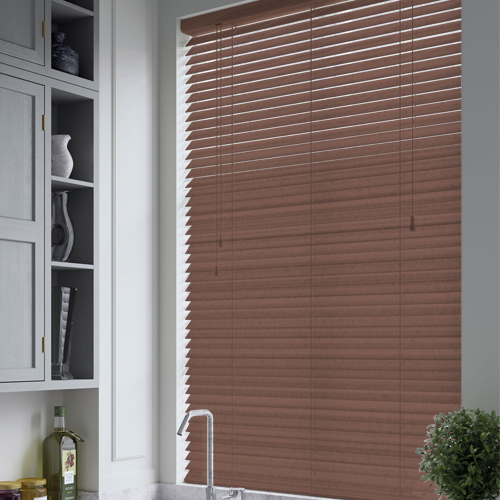 Repurposing Accessories
If you're looking for a sustainable way to upscale your home décor, try up-cycling. Repurposing furniture is not only a fun activity for you and your family; it also allows you to put your personal touch on the items in your home. For example, you could do up a piece of outdated furniture by giving it a fresh coat of paint or reupholstering it.
Since we are returning to the vintage error, source for salvaged, antique, and retro accessories to enhance your vintage theme. Many of them have intense colours that would excellently contrast the neutral colours, pastel colours, and soft hues you could have in your home.
Latest Children's Bedroom Trends
Kids' bedroom décor has also seen many exciting changes and developments. Some of the trends today are:
Accessorising With Metallic Colors
As the adult space becomes more laidback with the cottagecore theme, the kids' spaces are getting a modern look. Interior décor trends are opting for metals like rose gold, copper, and brass. There is a preference for shiny items, and luckily, they look good in any space.
Metallics add some pop of colour to the room and maintain a modern, mature look, making the decor suitable for children of all ages, from toddlers to teenagers. Choose metallic colours for accessories like comforters, pillows, and centrepieces. You could also get metallic wallpaper to add more shine to the room.
Neutrals
Another recent development is the grand march back to the neutrals for the kids' bedroom. Neutral colours are always a good choice for kids' bedrooms because you can dramatically change the room with brightly coloured accessories like children's roller blinds, bedspreads, linens, and throws. The neutrals are making a comeback because lightness and simplicity are now leading in the design world.
The Velvets
Velvet, the regal fabric, is back in the spotlight this year. Velvet is the ideal decorative fabric for cushions, quilts and throws in a room with neutral hues like white, beige, or grey backgrounds. Velvet curtains also add a touch of glam and luxury. You could also have the furniture upholstered with velvet for a timeless style. It is a simple, inexpensive way to bring grandeur to an otherwise laidback space.
Luckily, you have a wide range of bright colours from which to choose. Monogrammed décor items, such as pillows made from velvet, help personalize the room and make a statement. For example, you could find some plush velvet pillows to match the carpet in the room. Velvet makes the bright colours pop and gives a touch of texture to the room.
In Closing
Keeping up with the trends is exciting, and it rubs off on your mood and outlook on life, causing you to be happier and more expectant. Interior design thrives on the latest trends to ensure that your living space remains fresh and exciting. This year's theme for your spaces is rustic and vintage, designed to bring warmth and comfort to your house. After a tumultuous 2020, we can all use the peace and tranquillity the trends have to offer.
Revamp your space with some wallpaper, second-hand accessories, velvet, wood fittings and accessories, metallic colours, and a couple of SoEasy Blinds to freshen up the look. We have a wide range of stylish blinds to fit any style and budget. Contact us on 0800 093 9635 and learn about our wide variety of blinds and our exciting offers.