Is it Time to Move or Improve?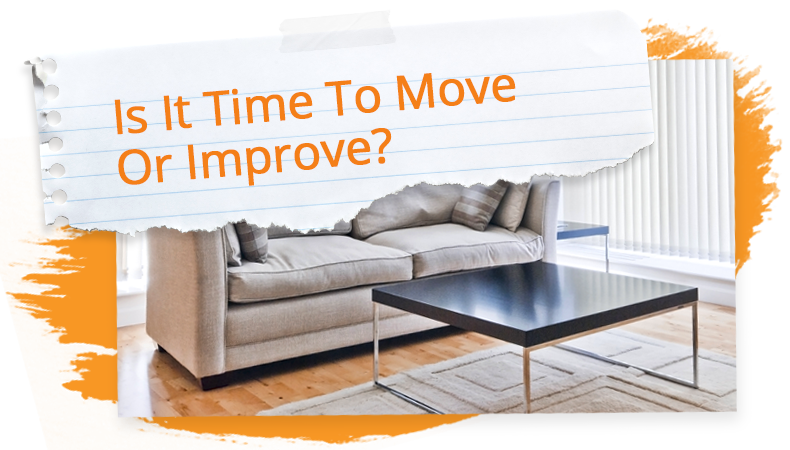 The start of a new decade is always filled with possibility. What will the next ten years hold for you and your family?Moving house might be on your agenda in the next few years, particularly if your family is getting larger or it's time to downscale now the kids have flown the nest.
‍
Perhaps you like where you live but feel it's looking dated and in need of a little TLC to help bring it into the new decade. You might not want the cost or upheaval of major building work but there are still ways to radically improve your home.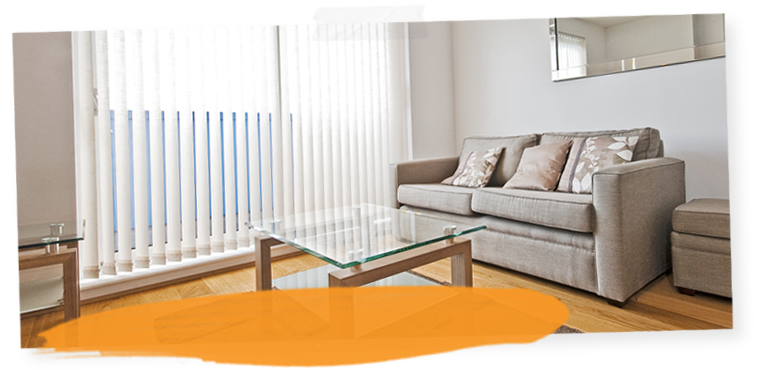 Bring your home up to date with vertical blinds
Vertical blinds are a great way to make some immediate and striking changes to your home for relatively little cost. If you're selling a house they can help your home stand out from the competition as much as a new coat of paint or a carpet. Made to measure blinds are tailor made to fit your windows perfectly. This bespoke service saves you time when it comes to fitting and ensures a clean, professional look. Made from a series of fabric louvres or slats, vertical blinds allow you complete control over the amount of light you allow into your room.
‍
It's often thought that vertical blinds are an expensive option. That's not necessarily the case. By opting for budget vertical blinds it can be surprisingly affordable to furnish your windows with attractive new fittings that make for an immediate transformation. Available in a range of colours and contemporary designs, they offer a cost-conscious way to improve the appearance of your home. If your budget can stretch a little further than standard vertical blinds might be the right option for you.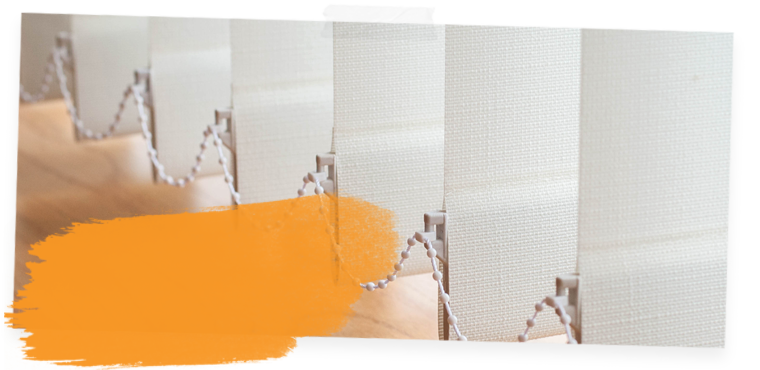 Types of vertical blinds
Blackout vertical blinds are a great choice for the bedroom. They help to create a perfect environment for a good night's sleep. Engineered and tested to keep out sunshine and street light, they can also be used successfully in conjunction with projectors for presentations. Even in the height of summer you'll be able to control the amount of light that makes it through.
‍
Vertical bathroom blinds are moisture, condensation and mildew resistant making them a great choice for humidity prone rooms. As well as bathrooms they make a sensible option for utility rooms where a washing machine is located for instance.
‍
Washable vertical blinds are a good choice for kitchens where food splashes can be easily dealt with.
‍Flame retardant blinds reduce fire risk considerably providing extra peace of mind. Rigid blinds are a popular choice for a busy family home, providing privacy and greater insulation. Quality vertical blinds are not only stylish they can also help reduce household bills.
Made to measure blinds come with all the necessary fixtures and fittings to make installation easy. Cord tidies are child-proofed, making them completely safe for an active family and giving you added peace of mind if you have small children.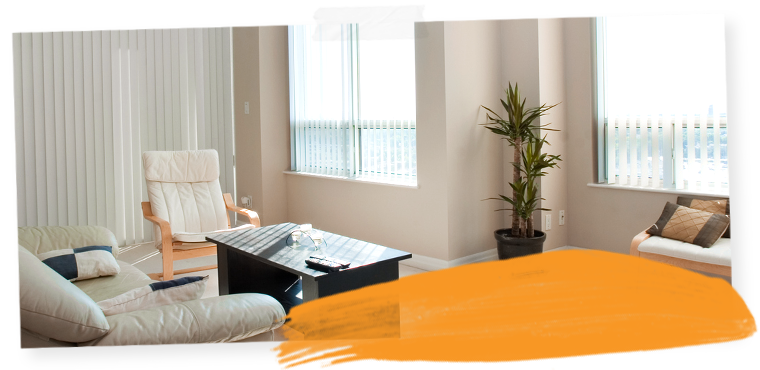 Whether you're moving or improving it's worth considering giving your windows a made to measure vertical blind makeover. Speak to us at SoEasy Blinds today.