How to Choose the Best Blinds for Velux and Skylight Windows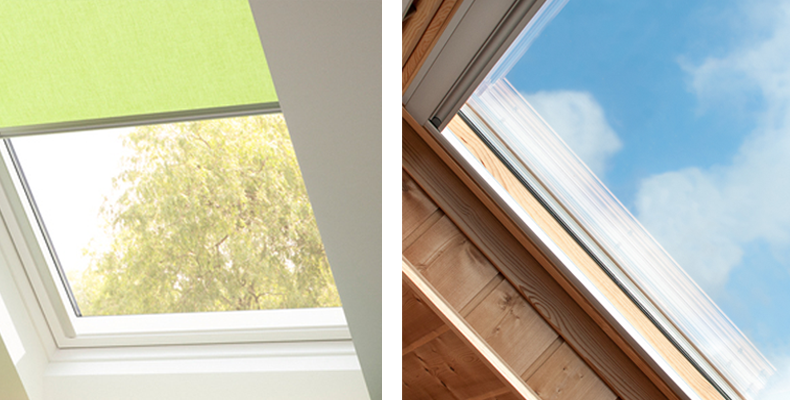 How to Choose the Best Blinds for Velux and Skylight Windows
One of the best ways to light your home is with natural sunlight. It's natural, warming and most importantly, completely free.
‍
While lots of sunlight in the home is definitely a desirable thing, there are times when you'll want to keep those rays out. Unwanted light when you're trying to watch a film, take a nap or have a lie-in can be really annoying. It's also important to protect your interiors from sun damage on those hot summer days.
‍
If your home has Velux or Skylight windows, you may be wondering what your options are. These types of windows, while fantastic for adding extra light into your home, pose a unique set of challenges when it comes to blinds. They're often bespoke, angled and are usually on the ceiling, making access a little tricky.
‍
In this article, we provide a handy guide to Velux and Skylight window blinds, which will make choosing the right ones for your home a doddle.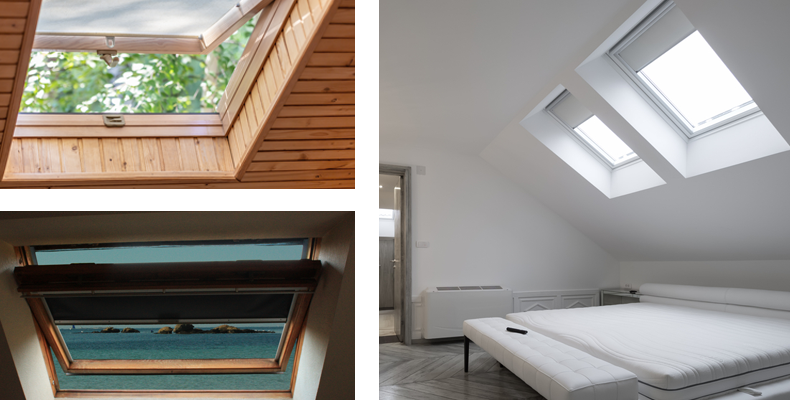 What type of Velux or Skylight window blind will I need?
First off, you'll need to determine your budget. There are hundreds of varieties of genuine Velux blinds available, from standard rollers in muted tones of grey and cream through to energy saving blinds in eye-popping brights.
‍
Your choice of blind will also depend on the room your Velux or Skylight is in. For example, for a blind in your living room, you'll perhaps want cosy textures and a luxurious finish. While in the bedroom, it's most important that the fabric and style you choose adequately keeps the light out, so you can get a good night's sleep.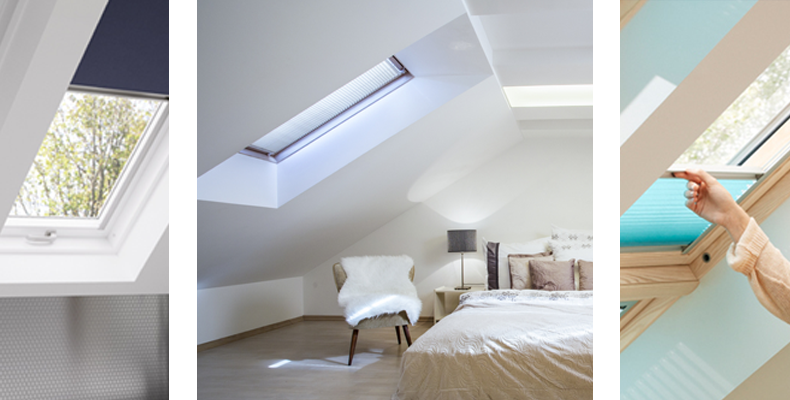 What types of Velux and Skylight blinds can I buy?
The great news is that there are loads of options to choose from when selecting the right blind for your home.
‍
Velux roller blinds offer a simple and effective solution for keeping those unwanted rays out. Roller blinds are great for busy homes and high-traffic spaces.
‍
One step on from the simple roller blind are Velux duo blinds, a combination of the classic Velux window blind and the semi-opaque pleated version, offering the homeowner the choice to either completely block out the sun, or simply diffuse it, providing a stunning light effect in any part of the home.
‍
Velux blackout roller blinds are ideal for bedrooms. They cost a little more, but they do just that, keeping the unwanted light out so you can sleep undisturbed.
‍
The Velux insect screen adds an extra layer to your window, keeping both the light, a cool breeze and any unwanted bugs from entering your home. You can choose whether you want both the blind and the screen down, or just the screen on those summer days.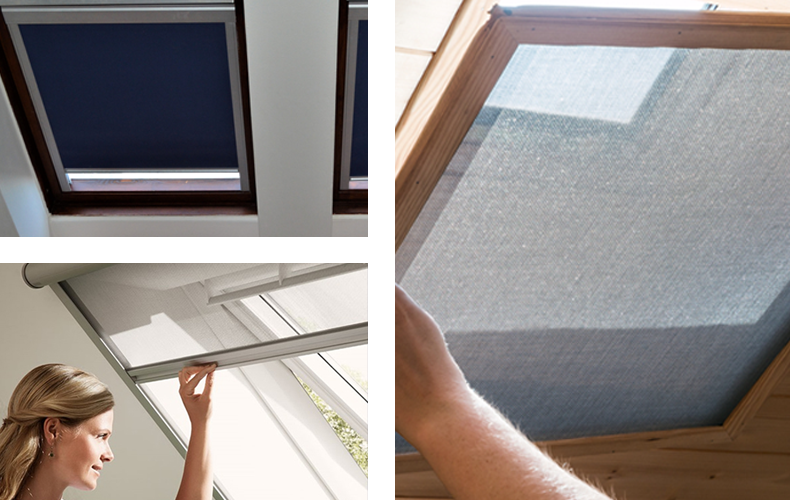 You can also find a wide variety of skylight blinds for popular window brands like:
Keylite – A popular choice for those with safety in mind, Keylite window blinds come in a variety of coloured and shades and are of the blackout variety and have a ventilation feature.
Dakstra – Dakstra windows let homeowners control the natural warmth, light and air that flows through any given space and are a popular choice for people looking to save on their energy bill.
Rooflite – With a sleek and elegant slimline design and unique middle-pivot opening handle, these windows can brighten a room with natural light or keep it dark when coupled with Rooflite blackout blinds.
Fakro – One of the most popular roof windows in the UK, and for good reason. Designed to address heat loss in homes, these energy efficient windows are easy on the wallet and your carbon footprint. Browse our range of Fakro blinds here.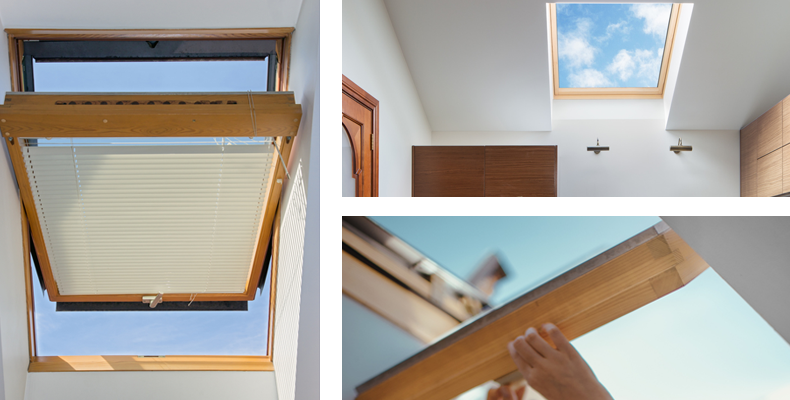 Further support
‍
If you're still not sure which Velux or Skylight blind is right for your home, contact us today. One of our friendly experts will be able to provide more information on the blinds available and answer any questions you may have.